Thread 3
Truth or

Consequences
What can design do for a
world on fire?
Impending climate collapse. Growing inequalities. Late-stage capitalism. According to both survey and interview responses, the current state of affairs weighs heavily on the minds of designers. Most want to do their part to help a world in crisis and are questioning the truth of design's role: can it be a vehicle for change or is that belief a mere distraction from the consequences we'll one day face? As one respondent put it, "Is this the best we can do?"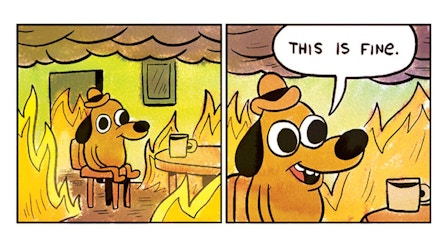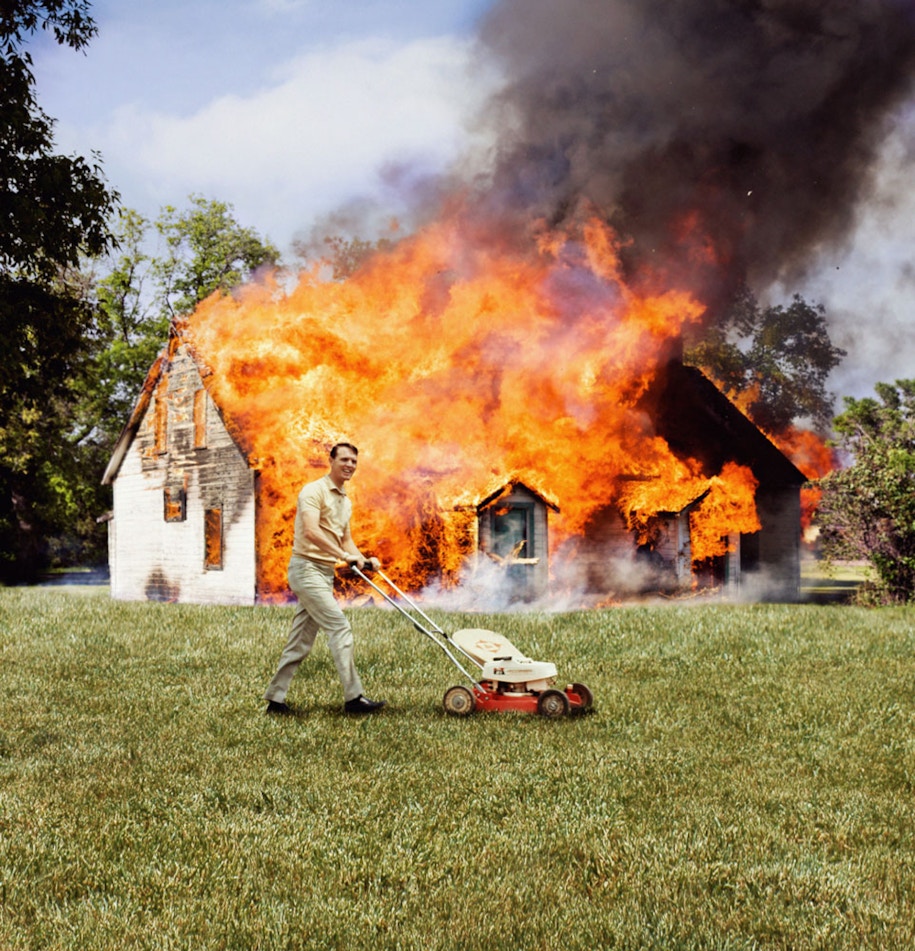 3.1
The Awareness
Brand-Aid
"ARE WE MAKING A DIFFERENCE OR IS THIS PERFORMATIVE ACTIVISM?"
If the designer is a mediator of communication, then part of their role is to organize information to be accessible to many different kinds of people. One respondent believes that designers
"do have an important role in society: to help people understand and connect to important global challenges."
And this ability to drive awareness is thought to be its own superpower. Historically, design played a role in many social movements: from the memorable pink triangle of
Act Up
, to the radical graphic design and printmaking of
Emory Douglas
(a visual legacy that
lives on
in the Movement for Black Lives).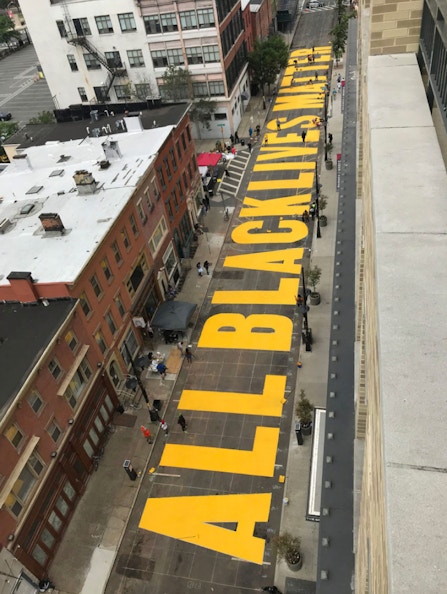 But when the context shifts from the streets to the feed, respondents feel that designing for awareness may simply add to the noise. Is it enough to pledge allegiance to a cause by crafting a poster of it? In the current state of affairs, many respondents are skeptical that sharing a viral protest
graphic
equals getting work done.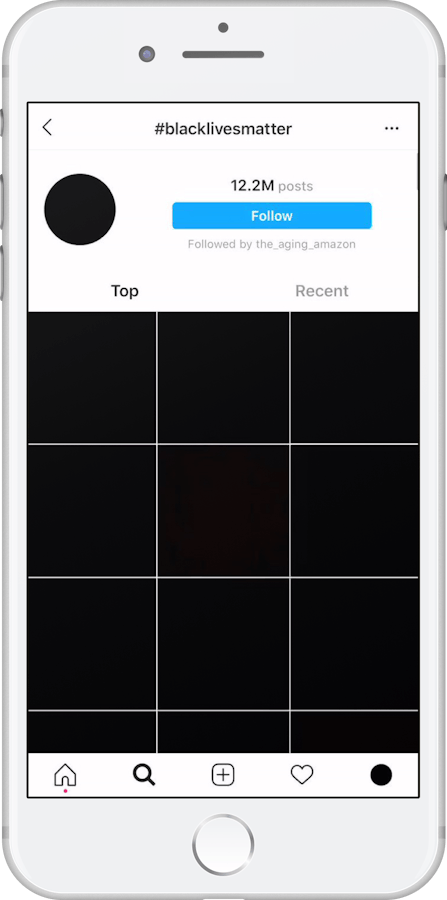 ON THE LIMITS OF AWARENESS:
"Design is a tool, but I don't think the problem is awareness. I think the problem is about the boots on the ground and work that needs to be done about a lot of these things."
"I wish as designers we could have more impactful action aside from something visual. If we look back in the 60s, you see the posters and it seems like 'wow, this design is powerful.' But at the same time, do all these designed posters change anything now? Is design enough? I don't think so."
"Most of the time when I see campaigns that are trying to make a difference with, let's say climate change, the campaign itself costs a lot of money that might have been better if it was donated to a climate action organization."
"Sometimes designers, including myself, feel a bit helpless… So the only thing I can offer or maybe what I think I can do, is to raise awareness. I don't think it will totally change the world, but the tiniest thing you can do is maybe still a good thing."
"I think designers can help in that way [raising awareness], but obviously they may not solve problems. We can never solve these problems through design, that's for sure."
Designing for awareness gained traction as a way to share information about social causes through feed-friendly carousel posts. By the end of 2020, social media was littered with infographics touting the same visual logic of millennial DTC brands — colorful gradients, playful illustrations, and whimsical typefaces — designed to make you stop scrolling and start reading. But as the carousels surged, many began to question their intentions and outcomes. When movements like Black Lives Matter become a
design challenge
in a field that's predominantly white
(1.3)
, even good intentions to bring awareness may be
misguided
. When does information-sharing become virtue-signaling? What's the line between promoting causes and boosting personal brand? As the instant gratification of going viral became a cycle in itself, many
questioned
if such slideshows were as impactful as the emoji rounds of applause suggested. When algorithmic approval and personal publicity began overshadowing real, on-the-ground action, we lost sight of what it meant to organize. Distracted by pleasing palettes, the oversimplification of complex issues and slips of misinformation are too often overlooked.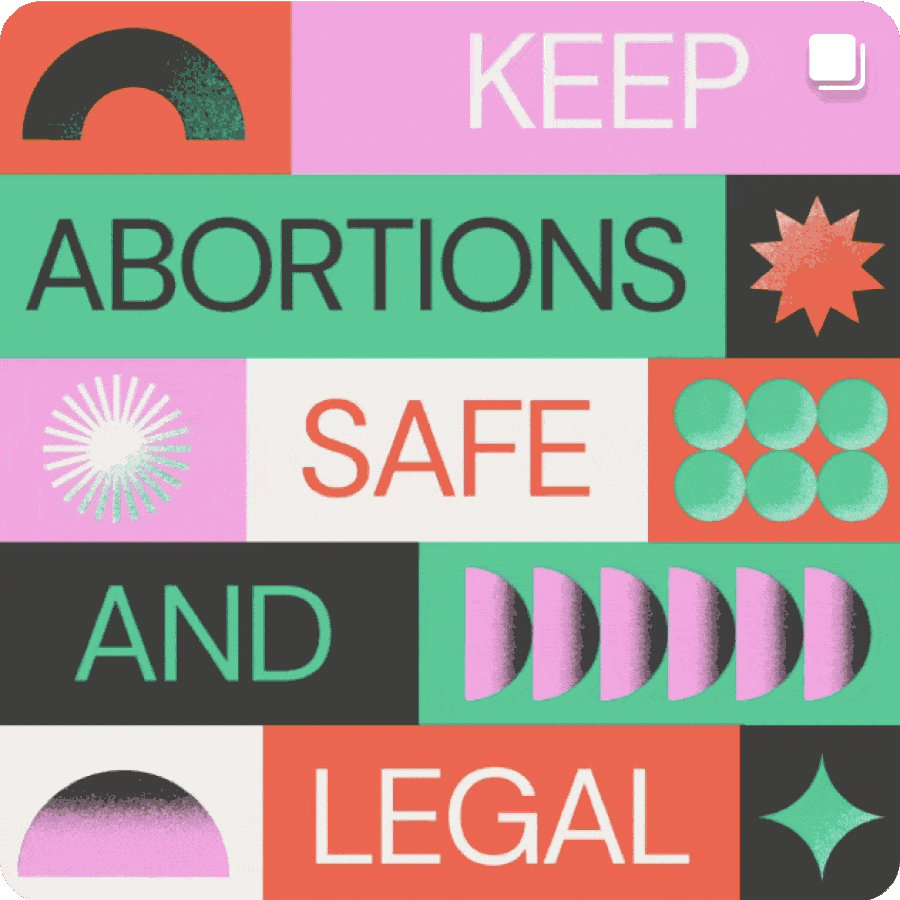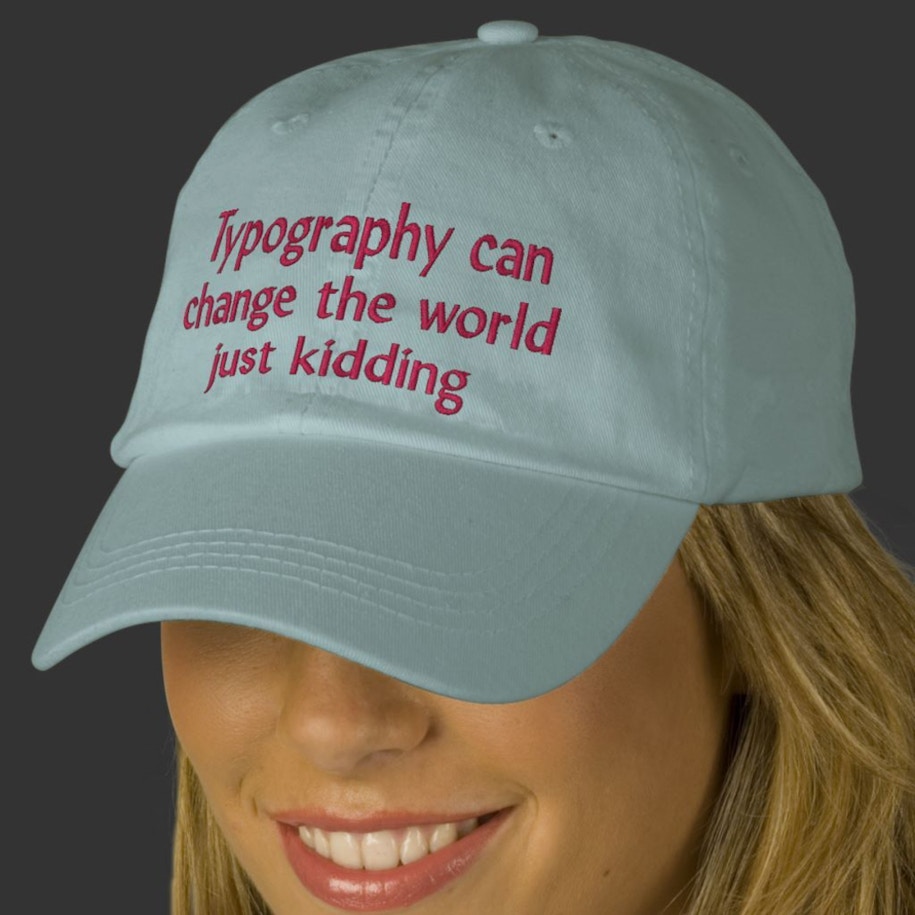 Overwhelmed with urgency and the realities of contribution, designers posit that designing for awareness could be part of the problem. When asked what object represents design today, many mentioned a bandaid. If our world feels like it's collapsing, designers worry that their efforts are a quick fix to surface problems — a bandage that's bound to break.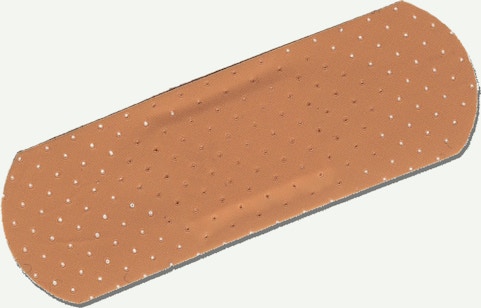 ON THE DESIGNER AS ACTIVIST:
"I'm a little pessimistic about an individual designer's capacity. And I'm a bit cynical about the role that designers can play because for the longest time we put ourselves on a pedestal and thought we could save the world by making posters. I challenge that and think about how much we can really contribute to such a big task."
"So much of design 'activism' is about spreading awareness, and doing provocative art, but these are things that are small scale and only will be seen by people who seek it out and likely agree with it. How can we get designers to take an active role in organizing and creating change rather than just 'spreading awareness?'"
"There's always the idea that the designer can save the world… But I think we can't. I think design is about incremental changes."
"Stop doing f***ing posters, start f***ing acting."
3.2
WHEEL OF CONSUMPTION
"[I'M WORRIED ABOUT] THE ABSOLUTE
IMPOSSIBILITY TO DETACH DESIGN FROM
CAPITALISM."
While design's relationship to activism is in flux (3.1), its relationship to brands has never been stronger. Respondents are proud that "now more than ever, design is taken seriously on the world stage." But a global platform comes with great responsibility, and designers feel conflicted that their work is channeled into selling more of the stuff that we already have so much of. Designers use their expertise to fill the world with the shiny and new, but—spoiler alert—don't always feel so bright-eyed themselves.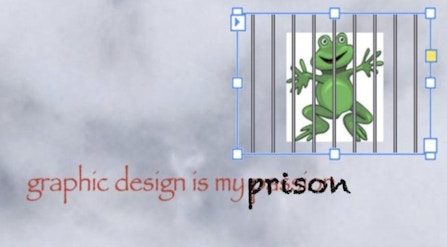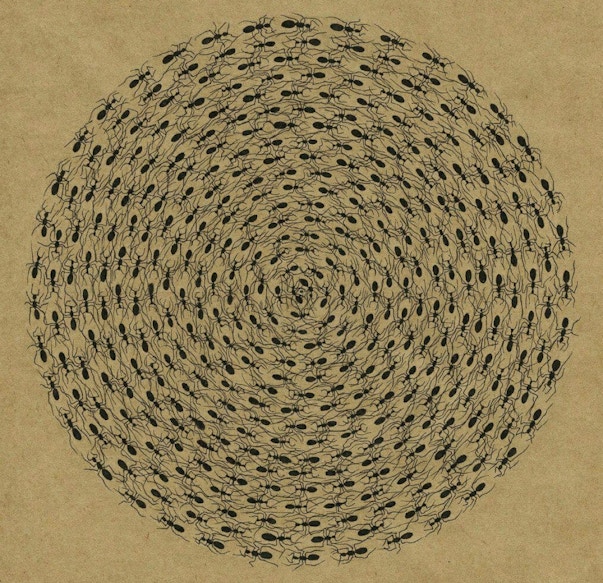 ON PURPOSE AND PROFIT:
"Okay, I'm getting paid, but do I really care about the work I'm doing? You know, do I care about all these projects?"
What image best represents design in 2022? "The Ourobouros Symbol", said a participant.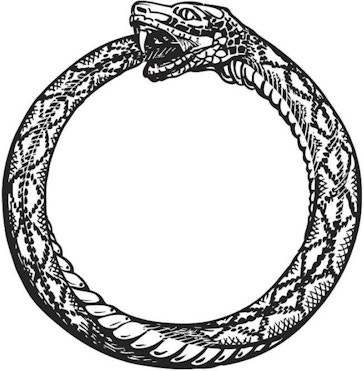 "Everyone wants purpose and a sense of impact, but that gets harder in the face of a global recession and such political turmoil. Capitalism still rules the world."
"For me it's hard to find how to use my craft. I still don't have a clear throughline between what I want to do, what I have to do, and what I need to do."
Instead of responding with an image that represents our times, one respondent imagined their own: "a group of designers diligently feeding the beast that is corporate capitalist extractive practices obsessed with growth." Here's how Dall-E interpreted the prompt: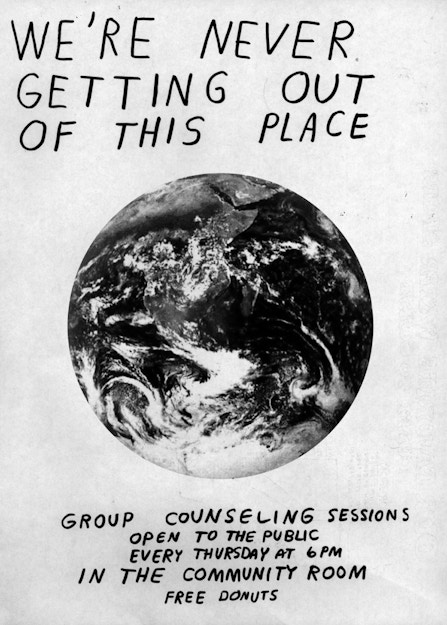 For many interviewees, it's clear that making a mark is not the same as leaving a mark. As Ruben Pater speculates in
CAPS LOCK
, if consumer capitalism took hold of graphic design, is there a way out? While many people don't have the privilege of quitting their day jobs or bowing out of commercial projects entirely, respondents are interrogating design as a tool for consumption and their role in perpetuating it.
ON SELLING AND SELLING OUT:
"What makes me really uncomfortable is that we designers have the ability to revise thought behavior, and we're being incentivized to use it to sell another iPhone. I feel super uncomfortable that our power is being funneled toward advertising, just pure selling."
"There's so much competition now that designers are expected to be salesmen, instead of having a healthier intellectualism."
"I feel sometimes the context of design is not really fulfilling because it's just a way of selling things. I have this internal battle over what design is a tool for. Is it just to make money or can it structurally solve problems?"
"I think that one thing we don't value enough in design these days is an idea. I've had to unlearn this kind of robotic process of sales, how to sell to clients. That dynamic is already inherently kind of flawed, because it puts designers below a client. We are experts or whatever, and we're partners, but it's imbalanced. We've learned to sell instead of having the freedom to explore ideas, and be trusted in that process."
3.3
DESIGNING FOR
CONSEQUENCES
"[A CHALLENGE FOR ME IS] FINDING
INSPIRATION AND THE POWER TO DESIGN WHEN
EVERYTHING OUTSIDE IS FALLING APART."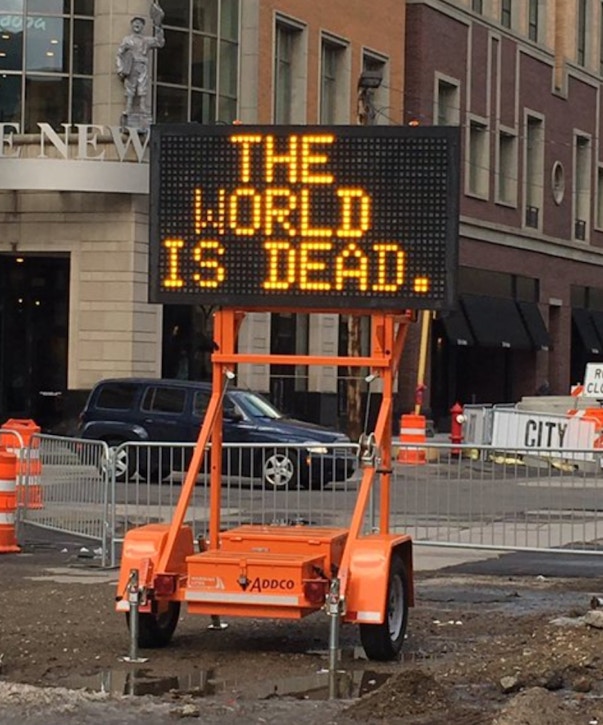 Most designers want to make an impact, but with endless crises to choose from and the limits of awareness tactics, it's hard to know where to start — especially when free time is a scarce resource. Faced with a world on fire, designers of all kinds are struggling to stay motivated and find fulfillment in a field increasingly beholden to capitalist order. And when your deliverables are things like digital banners or print-ready files, the "client fire" begins to feel superfluous compared to the all-consuming blaze around us.

Some interviewees proposed that finding meaning starts with a critical understanding of design's role in the systems that brought us here. Designers are claiming responsibility for their work beyond the assignment by asking the tough questions. Even the mental shift from "Sans serif or serif?" to "Does this decision cause harm?" begins to own up to the consequences that design has on the world.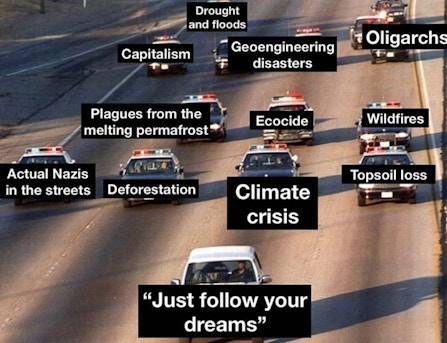 ON RECKONING WITH OUR ROLES:
"I think in 2022 we see more conscious designers, more people aware of what impact they might have. I know we've been using 'design thinking' and 'human-centered' design quite frivolously. And now everyone's like, 'hey, let's stop and really think about the projects that we're doing to benefit the world, and see if they really benefit the world like we thought.'"
"Being a designer in 2022 should mean that we need to take responsibility for what the things that we're working on are contributing to and ask more questions about who we're designing for, and who our work is serving."
"Our job is to solve problems. We can't do that if we don't understand our society as a political individual."
"Sometimes design is far from emergencies. We design branding, in our bubble of creativity. We don't take responsibility for our client's impact in the world, but we should."
Although the scale of the issues we face is overwhelming, hopeless
civic depression
doesn't get us any further than
toxic positivity
. As in any creative field, hope is essential to inspiration; coming up with brilliant ideas and designing them requires that fuel. The attitude many designers are adopting lands somewhere in the middle of the positivity-doom spectrum: a critical optimism that starts with interrogating design's role in the systems we want to change.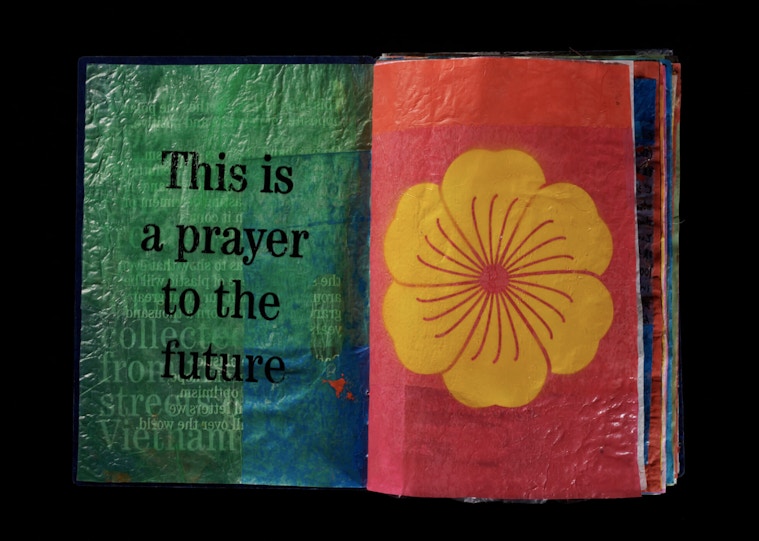 ON CRITICAL OPTIMISM:
"Designers are problem solvers and we have the power to help people. The world is bleak, scary and vast and will not be saved in a day. But if we can start to help others around us, however small or big their business or cause may be, we can be effective. Design to produce less waste, design only what a client needs, don't pretend to know everything — collaborate with others from other fields to innovate."
"We [designers] are technically in a state of freedom, which is great, but people don't want to take responsibility. What design can offer is baby steps because we're so deep in the BS. Locally, what can you as a studio do, not only from a design POV but also in life, in building better communities? Let's start there."
"I'm optimistic about the future and think we are (slowly) moving towards a more balanced and equitable environment where designers are valued and respected. As more responsibility is given to us, my hope is that we continue to challenge our clients, stakeholders, and those in power to use every decision, no matter how small, as an opportunity to become a better version of themselves."
"The most important barrier for new expressions in design is loneliness. [We need] the possibility to have a community and a way to create."
"There's no such thing as neutrality. Always think and design critically."
"[We need to] be aware that we also need to be part of projects that improve society beyond beautifying it."
"Just because things were done a certain way or you were treated a certain way early in your career, doesn't mean you need to perpetuate that cycle."
When it feels as though our world is falling apart, it's imperative for designers to reject business as usual and reimagine a different future. That we don't design blindly but work to understand the consequences of every design decision, no matter how small. That we come together to cultivate meaningful relationships and sustainable change. That we encourage client accountability but also come to the table with radical alternatives. The path to thriving futures is murky, but one thing is certain: this isn't a task for any one designer — it's a project for us all.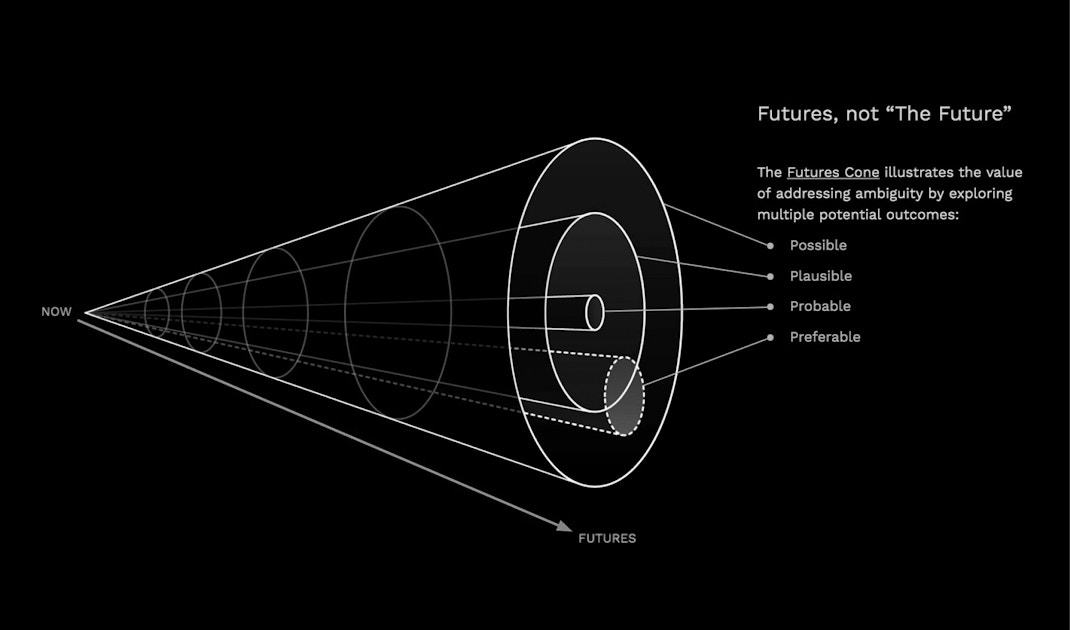 UNRAVEL
1. IS [INSERT DESIGN PROJECT HERE] PERFORMATIVE ACTIVISM?
2. WHAT ARE THE CONSEQUENCES OF [INSERT DESIGN PROJECT HERE]?
3. WHO DOES OUR WORK MATERIALLY BENEFIT? DOES IT CAUSE HARM?
4. WHAT IS THE VALUE IN NOT CREATING SOMETHING?

LINKS