Thread 4
Democratization

Dilemma
Where does design go
from here?
For me! For you! For everyone! Aware of historic and contemporary inequalities in the field (1.3), respondents say they want to lower the barriers and make design accessible to all, but worry what happens to the role of the designer if anyone (or anything) can be one. As digital tools get simpler, AI gets smarter, and the web evolves, respondents feel anxious about the decline of craft and losing their jobs in an already strained labor market (2.3). The paradigm is shifting, but at what cost?
"I think it's a field that gets more and more precarious because somehow work can be shifted around. Everybody becomes more and more of a designer and I think there's a lot of time pressure. Because there's enough people in design it seems it can continue that way. But of course, it's not healthy for anybody really. It impacts the quality of the work that comes out of it. You can cover it up, but [design] starts to suffer."
"The current state of design is definitely way better than when I started because there's now a value to design and everyone understands how it's as important as an ad or the product you're selling. And what happened lately with Virgil and democratizing it to a next level, that sort of diversity is opening up…it's definitely way more accessible, easier for younger designers to come in and out."
4.1
TECHNO-INSECURITY
"[WHAT WORRIES ME IS] THE ASSUMPTION THAT ANYONE
CAN BE A DESIGNER IF GIVEN A TOOL TO DO SO."
From Figma to Blender, Canva to Wix, the amount of accessible design tools has grown exponentially. With more power and cheaper pricing on average, a wealth of services for hopeful designers are just a click away — without the entry-price of a design degree. If you start seeing ads for "design your own logo in minutes" or "easy-as-ever ad templates" after reading this, you'll know what we mean. Propelled by the erosion of cultural gatekeeping (1.2), "the bar for being able to get into design is lower than it's ever been" which to designers is both a blessing and a curse.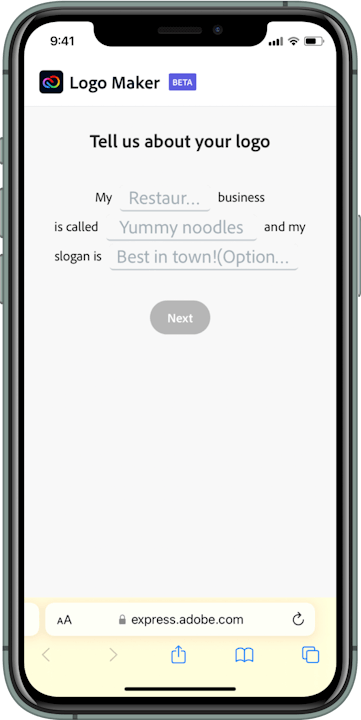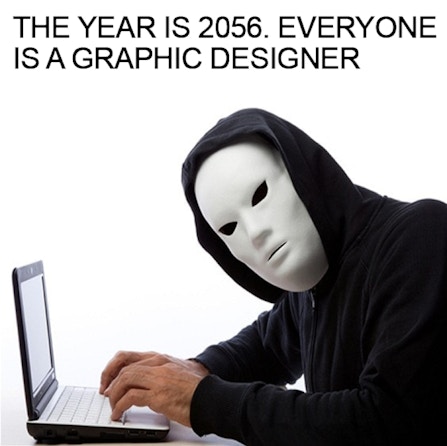 ON OPENING THE GATES:
"Now there are many open source tools and communities where people can share tips or knowledge. So it's getting more accessible and easier to design. I think open source things like blender 3D represent how the industry is changing."
"I'm really interested in the democratization of design. I want people to know you don't have to have a $60,000 degree to learn and be excited about design. Tools like Figma are opening design to different methods of making that cost less."
"In design, like every other industry, every paradigm that has existed is sort of being shattered right now. So the bar for being able to get into design is lower than it's ever been before. There is so much technology and programs out there. So many tutorials, so much inspiration. It's never been easier to get into design and to contribute on a global stage as a designer."
On one hand, these shifts signal progress in a field that has historically been accessible to an elite few (1.1). But as one interviewee pointed out, the flood of free tools doesn't mean designers aren't judging those who use them:
"We need a MacBook, an expensive Adobe subscription, all those tools. It's just such a privilege to be a graphic designer. Sometimes I wonder how we can make it more accessible. We're so quick to judge someone designing from a PC, or making something on their phones, or practicing with Canva."
Lingering stigmas aside, this journey toward democratization isn't the easiest to swallow in a competitive labor market (2.3). Free tools and tutorials can be helpful resources for young creatives finding their way or small businesses without enough cash for agency fees, but they are a source of anxiety for designers who feel that they have paid their dues. The skills they worked so hard to achieve have lost the patina of rarity, for better and for worse. A lower barrier to entry and the popularization of design means more competition and less pay on the whole (especially outside of design capitals). Enter techno-insecurity.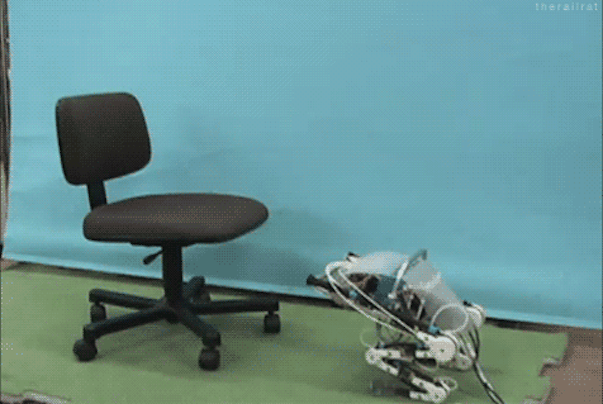 ON MIXED EXPECTATIONS
AND HIGH COMPETITION:
"I will say one anxiety has been with technology. There's so much appetite for design, and everyone wants it faster. So we have all these new tools available, but our timelines are getting shorter and expectations are higher."
"Our work is less valued and generic and mediocre design is getting praise. Everything becomes more and more fast and low quality."
"Any fast tutorial video on TikTok represents the state of design for me."
"[What worries me is] lots of competition. Low prices. AI. Lots of DIY design apps. The recession."
As appetites for (and supply of) quick-and-cheap design pick up pace
(2.1)
, a dark cloud surfaces in the minds of designers. "What happened to the value of craft?" "Am I out of a job?" "I didn't go into debt for this." In a world that tells us we're
replaceable
, no one wants to feel disposable. But the feeling is hard to avoid when designers are told another 'you' is waiting in the wings — willing or programmed
(4.3)
to do the project for less.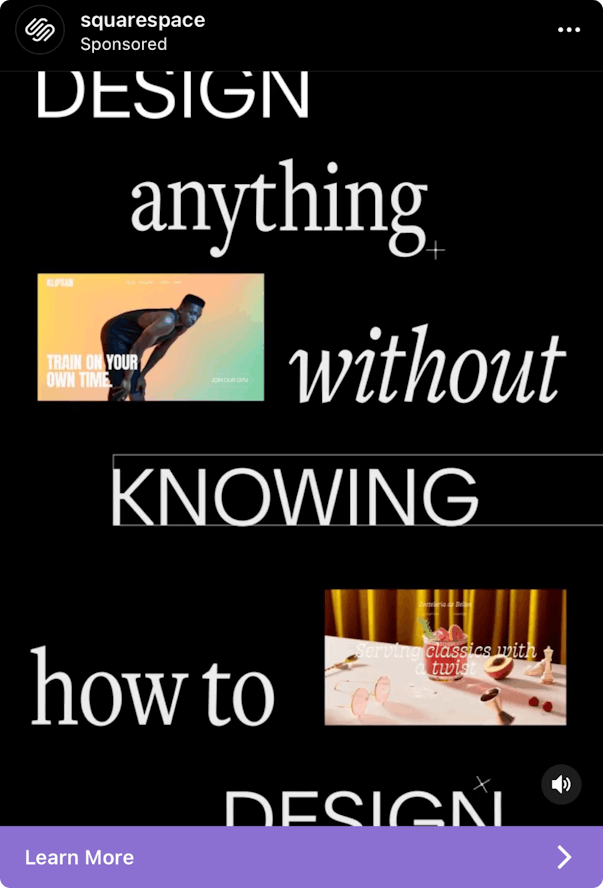 4.2
DECENTRALIZED DREAMS
"[I THINK A CHALLENGE IS] DESIGNING FOR AN
ACCESSIBLE INTERNET IN THE AGE OF WEB 3.0,
AND DESIGNING FOR A SAFER, FREER INTERNET
IN THE AGE OF INFORMATION AND DATA
COLLECTION."
If respondents fear that the current world order is collapsing
(3.2)
, for some, technology offers a hopeful exit. That's the elevator pitch of
Web3
: an evolved, decentralized internet operated and owned by the people who use it, designers included. Web3's biggest proponents argue this shift could
allow creator communities
to retain full control of their data rather than handing it over to big corporations or centralized platforms to monetize. While this could have a waterfall effect on everything from art to finance over time,
not everyone
is on
board
.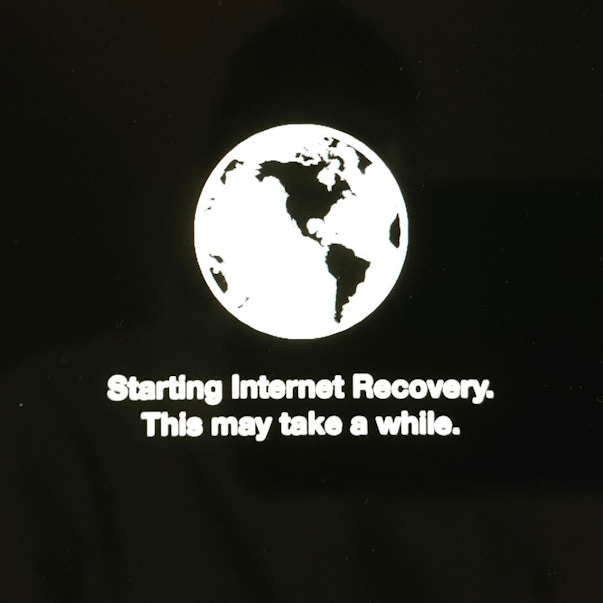 While the path is loaded with buzzwords, where it leads could impact designers. In theory, DAOs (Decentralized Autonomous Organizations) could disrupt current agency structures that designers seek to challenge (1.3). And NFTs (Non-Fungible Tokens) might enable new avenues to make purpose-driven work financially sound. If the dreams come true, designers may not need to rely as much on corporate platforms and could create, own, and share, and monetize the work they want to make instead. (3.2)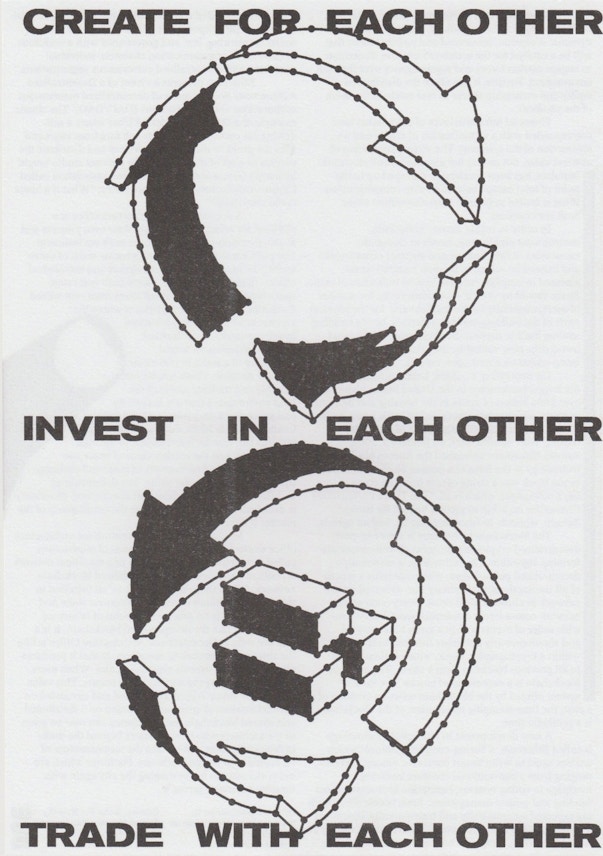 ON NFT EXCITEMENT:
"NFTs provide many designers, photographers, and artists autonomy about their own work. And I think that's really great and exciting. It helps them make money."
"I'd say I'm pro-NFTs because of all the possibilities it brings to the table. But we cannot be too naive about them."
"I understand the access and the opportunities it brings to certain people and certain designers. I like how it makes them able to create more and make more profit out of their work."
"I'm pro NFT. I think it's a way to be more proactive with our money. Something exciting and creative to sell our work."
For some, Web3 is one step closer to redemption; for others it reeks of a Ponzi scheme. Many respondents don't fully understand or trust NFTs as a bridge to creative or financial freedom — especially after the
crash
of the bull-market wave. Nor do they see the
aesthetics
of early NFT-culture as anything worth emulating. From Cyberpunks to Nouns, many of the most popular PFP collections tap into the glitchy pixels of early internet culture rather than providing a legendary vision for our digital future. And when viral art is being thrown into the market only to be snatched up just as quickly, the hype tends to overshadow more substantive debates around aesthetic value or innovation. Within this context, many view so-called crypto art as a new form of pastiche
(2.2)
for the sake of virality and speculation.
PFP COLLECTIONS:
ON NFT SKEPTICISM:
"[What are the challenges that worry you today as a designer?] I would say NFTs in general, or the metaverse, but I still don't know what to think about them. I see a lot of designers, artists, and companies pushing that way, without considering the positive or negative consequences."
"I feel NFTs are a bit too trendy. They're interesting, but there's just too much buzz right now. There are more interesting and meaningful things happening."
[What object describes the state of design in 2022?] "A lego tower made of different colored bricks. While it may look like something creative, it lacks any kind of elegance or thinking. We just keep building and picking up any piece that can fit, chasing for the next best thing (web3, NFTs, etc.) when in reality it's just sloppy."
Look no further than Google to confirm crypto's confusion: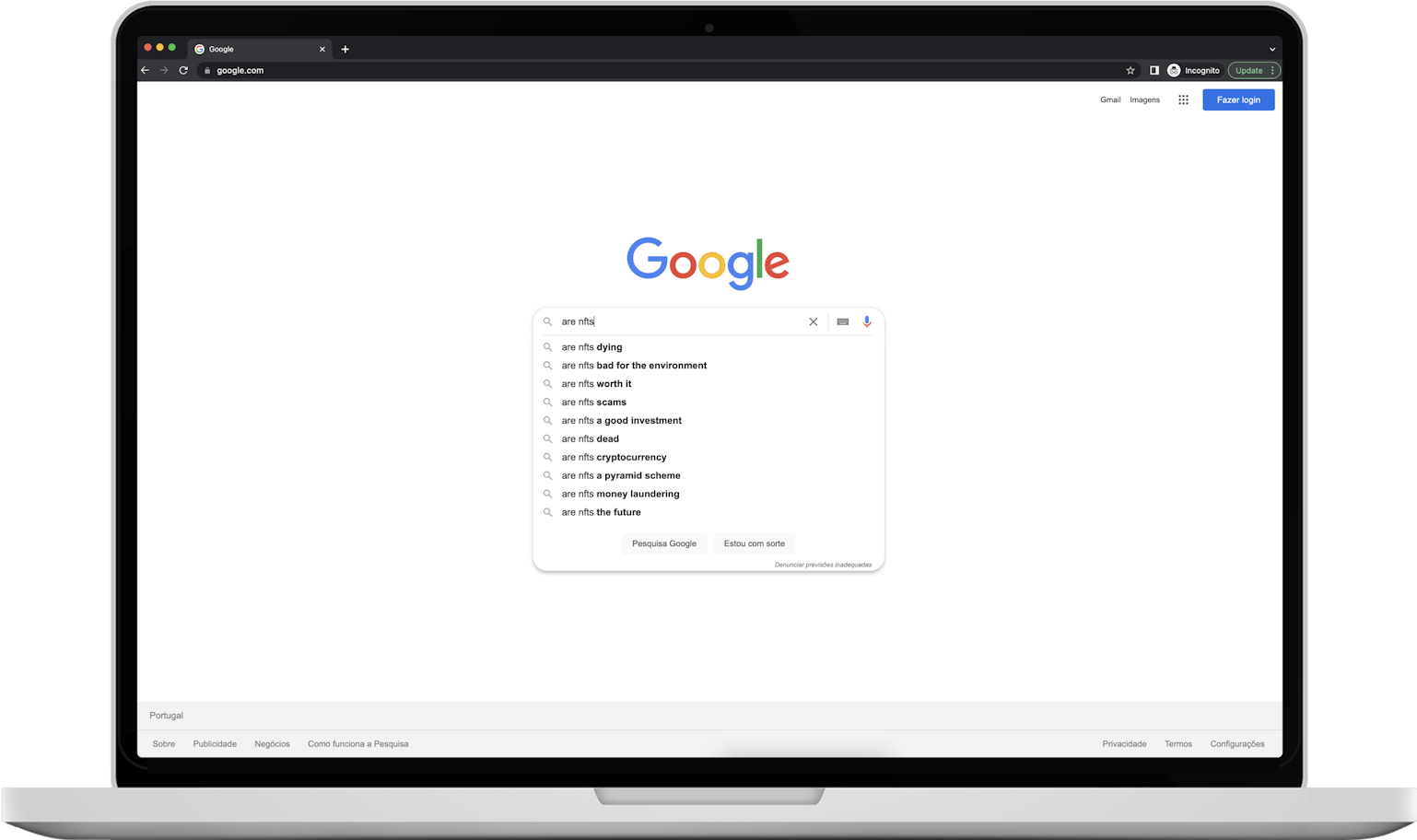 If this entire thread makes your head spin, that's part of the point. The time it takes to unpack the Web3 jargon — let alone understand how it works — makes the barrier to entry astronomically high. As history has shown, understanding is key to widespread adoption, or we risk repeating the cycles that only financially benefit the few (1.1). Right now, the conversations around Web3 still feel mostly theoretical and don't affect the majority of the population. Even among our interviewees and respondents, decentralization fell low on the list of priorities (perhaps one of the least urgent threads you'll read in this report). Any nascent technology holds both dream and reality, delusion and potential — only time will tell if this one will benefit designers and creators as a whole.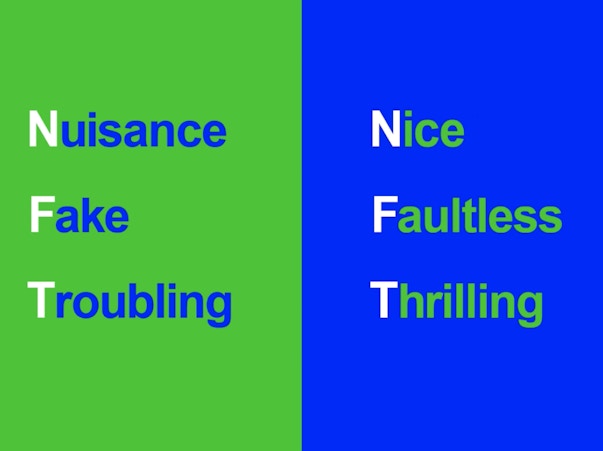 4.3
ONE WITH THE MACHINE
"WHAT ARE YOU GONNA BRING TO THE TABLE NOW
THAT A COMPUTER CAN (ALMOST) DO YOUR JOB?"
Creating visual outputs from verbal or written prompts is one of the design industry's most common tasks. Through means that may seem like magic from the outside, graphic designers transform ideas, briefs, memos, and feedback into the visual culture that populates our world. A similar premise drives the processes of deep-learning algorithms, which could be why their role in creativity is so contentious. Given the meritocratic drive for more work, faster (2.3), designers expressed ambivalence about where the roles of artificial intelligence and the human mind intersect.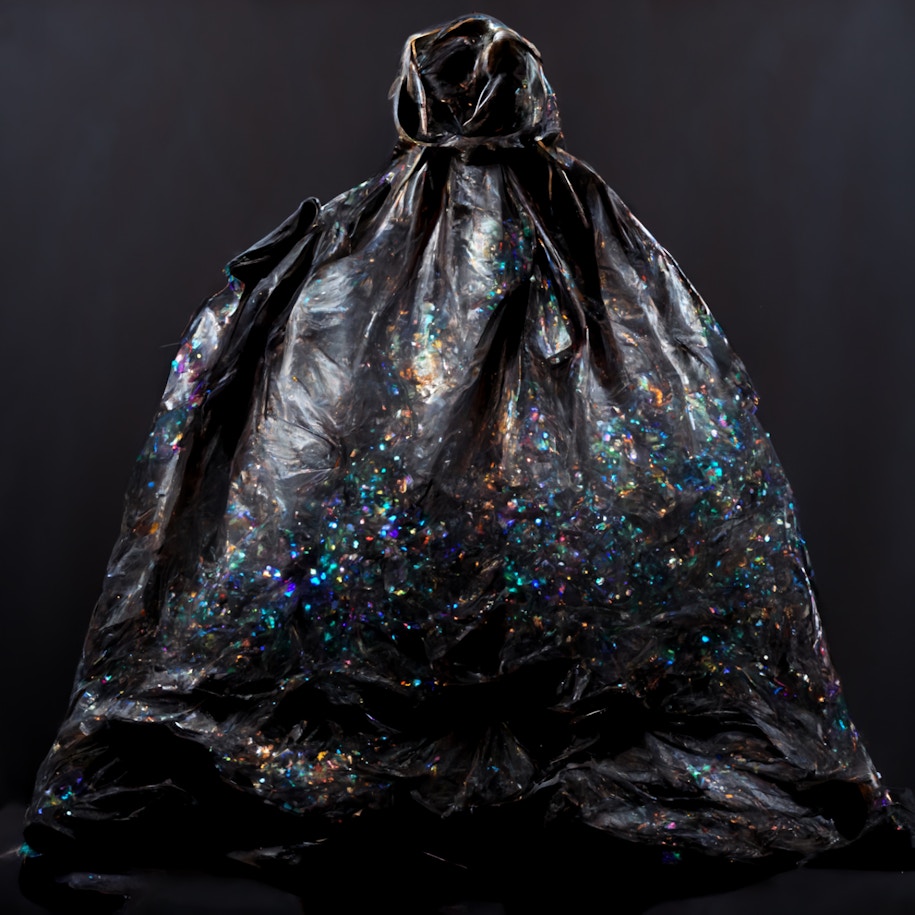 The rise of open-source deep learning tools such as Dall-E (now Dall-E 2), Stable Diffusion, and MidJourney introduce new opportunities and challenges. (If you're reading this after September 2022, it will sound like old news.) Even with more programs coming out of beta, these tools are far from perfect; human
biases
(1.1)
have a way of making their way into every code and training set. While the uncanny distortion of MidJourney outputs may cause subjective debate, most of designers' concerns revolve around the perceived threat of being replaced by our own creation.
ON AUTOMATION ANXIETY:
"Will AI overtake my job? How do I keep my competitiveness?
"The machines will probably replace most of our work. How to be relevant to survive what is coming in the future has been constantly on my mind."
"There is a new aesthetic that's coming and I don't know how to describe it. I remember scrolling through people's mid journey explorations and feeling there is something kind of scary and haunting about the images, especially with distorted faces. But there's also beauty in it"
The cautious
optimists
among us believe that AI will simply change—not replace—the role of designer. Some respondents speculate that open-source AI could make their practice more idea-driven, or even help achieve the elusive work-life balance. Prompted and directed by human creatives, programs could share the workload by taking on more iterative and executional tasks, freeing up time for ideation and exploration — the exact things designers want to spend more time doing.
ON TECHNO-OPTIMISM:
"Any kind of new technology won't replace us, it'll just change our role. These things are really getting smarter, giving us more time to spend on thinking about the problem or trying out more iterations. So I think the work will only get better. There's obviously a lot wrong with AI, of course, like inherent bias and plagiarism. But it's good to be cautiously optimistic."
"With AI I'm curious to see if being a designer will become more of a passive role because you'll be more directing and letting AI work for you."
"I think technology will give creatives more tools to play, but if they'll use those tools the best way is a different conversation. Take Photoshop: it eases up the work and lets you focus on what matters. Cropping an image used to take 5 hours and now it's 3 minutes. To me it's all exciting; I'm learning about them and also wondering how that will resonate with my 4-year-old son."
"I think as designers working with AI you'll be freed up to do more creative thinking and less execution. It's going to be about the taste and the idea rather than the technical skill. Maybe the role of the illustrator is going to be about figuring out what the idea should be."
Uncertain futures always prompt
mixed feelings
, but in reality these technologies are already here. One interviewee pointed out,
"AI is already enmeshed in our lives in ways that we don't realize,"
and designers are still working. As AI gathers momentum in the field, the designer's role may evolve with it, requiring equal fluency in computer science and fine art (yet another role to juggle
(2.2)
). Or instead of stealing jobs, it could create them, as a new kind of visual data scientist could emerge, creating another access point into design.
Instead of a replacement for the human mind, artificial intelligence could just be another kind of collaborator. What if we could use AI applications to
transform
and iterate rough sketches into dimensional renders? Or rely on deep neural networks to
fill in the gap
of illustration? Or even generate images that push us to
visualize
our world in new ways? If today's open-source programs are any indication, AI could be a way for people with varying technical skills to bring ideas to life — perhaps one of the technology's most democratic promises. Such integration could create more than new logos, but
radical practices
that
challenge
mainstream narratives about AI. One respondent's provocation for design—"shall we become one with the machine?"— may not be so provocative. The more pressing question may be: how can we collaborate with AI so we feel less like machines?
POSTCARDS FOR THE FUTuRE
FROM 50 DESIGNERS FROM AROUND THE WORLD

LINKS